Are you looking for Arabian horses? Royal Majestic Arabians is an Arabian stud farm located in a quiet valley in Loro Piceno, in the province of Macerata, Italy. The horses at Royal Majestic Arabians are provided with large organic grazing paddocks on sloped hills and state of the art stables built into the sweeping Italian hills. The priority at Royal Majestic Arabians is to give care and attention to all the horses and to raise them with love and affection.
What are you waiting for? Contact us at 340 884 0103 for Arabian horses!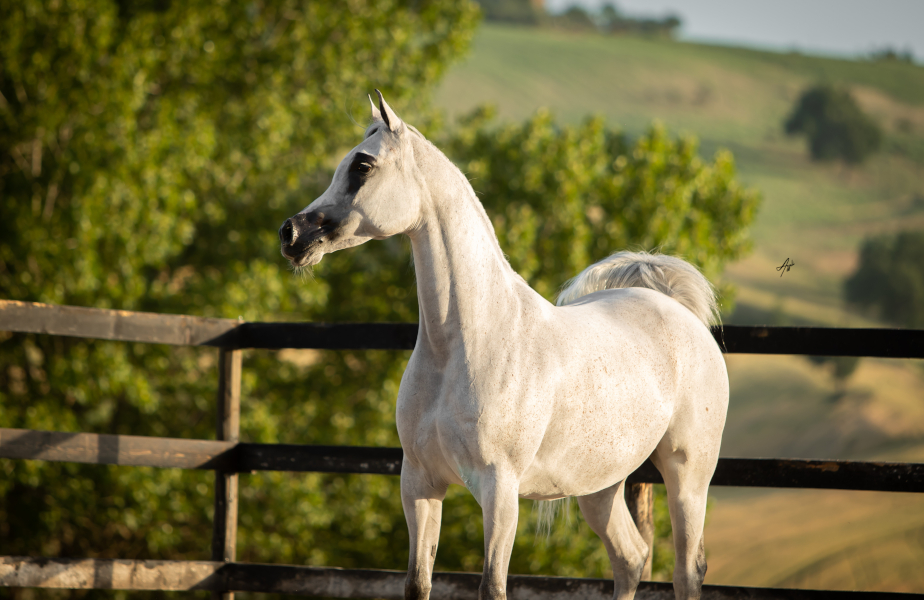 Royal Majestic Arabians is the best solution for anyone who is looking for Arabian horses for Sale, because here you can find a wide range of pure Arabian horses for all your needs. The Arabian horses are generally bred for their endurance and athleticism, even in tough conditions. Their compact bodies give them both balance and strength and for this reason, they excel in every horse sport. In particular, they are the best choice for long distance trail competitions, but they also excel in dressage and in the show ring. Come and visit Royal Majestic Arabians and discover our Arabian horses for Sale!