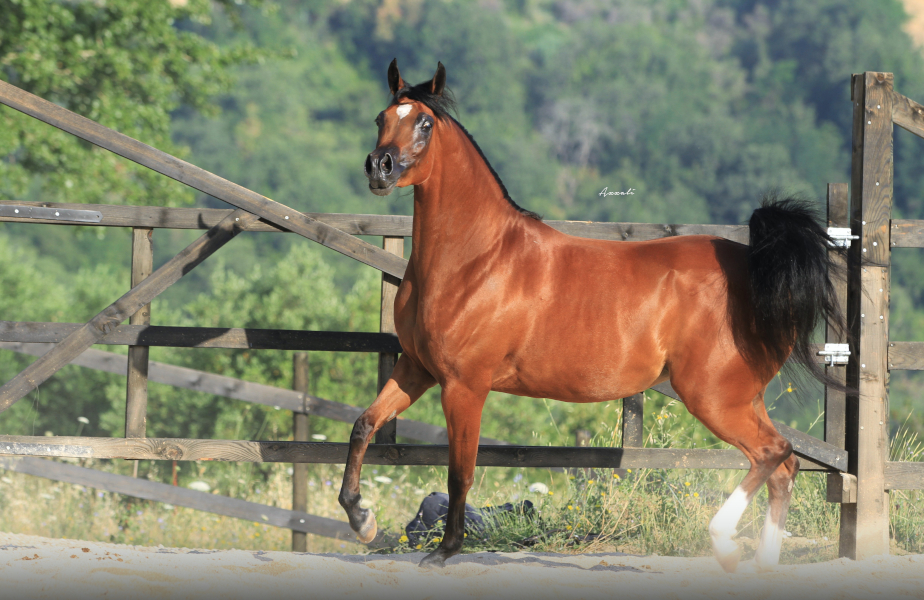 Royal Majestic Arabians stud is the best answer if you are seeking Arabian Show Horses, because they have beautiful stallions, foals and mares.
Arabians are small compared to many riding horses, standing between 14 hands and 16 hands and they are fine boned and weigh from 800 to 1000 pounds. Their coat colors may be bay, gray, chestnut, black, and roan. Arabians also can have white facial markings and socks or stockings on their legs. Some bloodlines are known for their specific appearances, such as the high white socks and white faces of the Crabbet bloodline. 
The Arabian Show Horses  sited in Royal Majestic Arabians are fed with a healthy balance of proteins, carbohydrates, fats, vitamins, minerals and water. Furthermore the staff take care of grooming to keep their coat and skin healthy, through regular brushing, especially after exercise, in order to distribute sweat and oils and they clean the horses' hooves daily and check for any injuries.
Arabian horses can be loving, loyal and responsive companions, but they are also hot-blooded and highly intelligent horses that need someone with equine knowledge and experience to train them. Call us at 340 884 0103 and find more about our Arabian Show Horses!